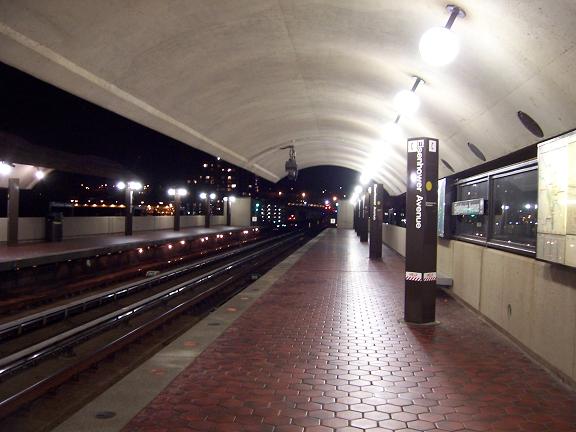 I was there night before last, at the end of a long day. Home again at last, having rounded out my stay in Arizona with a couple of Harry Potter movies and take-out from Olive Garden.
Before I left Arizona I spent an afternoon walking around downtown Prescott, that is to say, circumambulating the courthouse, which defines the center of town. I was amazed to see that Kendall's, the burger-joint/ice-cream-parlor where I worked as a cashier/fountain-girl when I was eighteen, is still there, and the sign hasn't changed: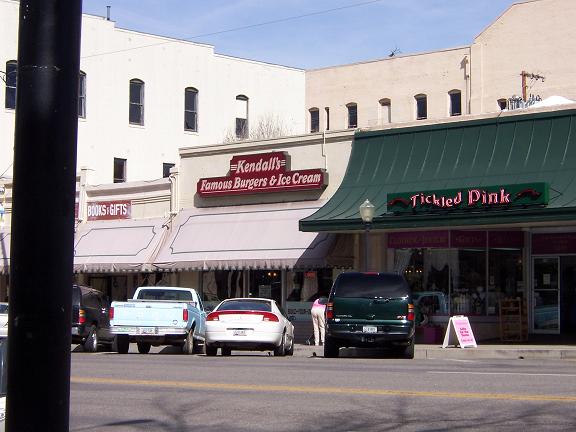 And standing on the lawn in front of the courthouse, I captured Kendall's in the background and Bucky O'Neill in the foreground, on his horse: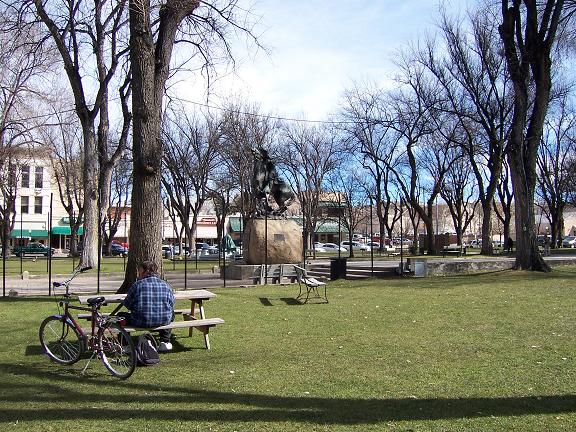 Sorry about the quality of this picture. Trust me, the statue is of a cowboy on a horse. He's there in all weather, but he doesn't care, because he's stoned. Get it? I remember laughing hysterically at that line when I was 17. Comedy gold. Which reminds me that many of my memories of the time I spent in Prescott involve passing a joint around.