Hello everybody. Today is my birthday--I'm two years old. I got some nice presents, as you can see: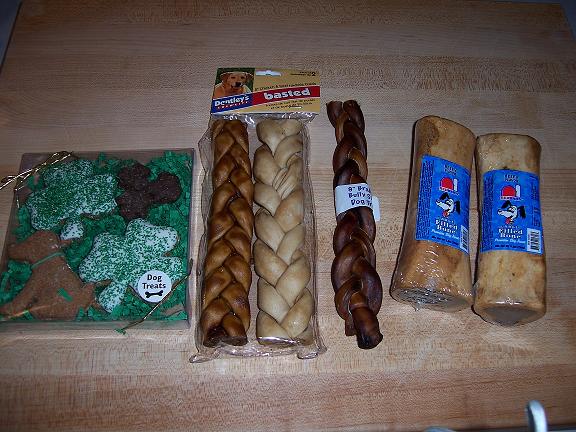 All my favorite treats, except for that square box of items on the left. I'm not too sure about any of that, but we'll see.
In honor of this being my Birthday, I sat nicely for the old dame so she could take my picture. Here I am: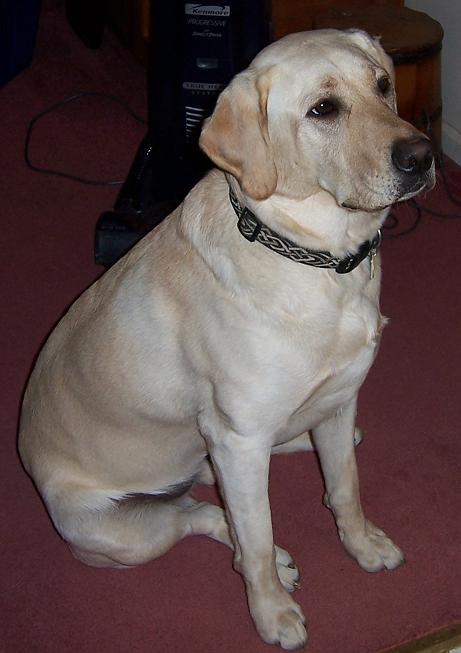 That's all for now, folks, I've got a new bone to chew.
Saint